Health Insurance Connecticut
Living in Connecticut definitely has its own merits, especially since the state has once again climbed closer to the top spot in America's Health Rankings, from the United Health Foundation. According to their 2011 edition, Connecticut now ranks 3rd, a step up from its 4th ranking in 2010.
Health Insurance Connecticut Highlights: The Good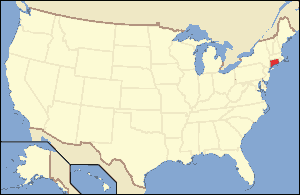 • The state still ranks first in terms of immunization coverage. Infectious diseases are definitely not that much of a problem for people living in Connecticut.
• Connecticut has also ranked second in terms of obesity rates. And while this is generally good, it should be noted that there has been a steady increase of affected people within the last ten years.
Another highlight is the decrease in smoking among adults, which led to the state getting a third ranking for this category. Connecticut is also seeing a general decline in smoking among adults within the last ten years – definitely a very good prognosis for the state.
Health Insurance Connecticut Highlights: The Bad
Diabetes is definitely becoming a problem in the state, what with the slow but steady rise in people getting affected with it. In 2010, only 6.6 percent of the population was affected but according to latest reports, it has jumped to 7.3 percent. Past data also indicates that while the rise is generally slow, more and more people are getting affected.
• Infant mortality rate is also on the rise within the state – from 5.5, latest records show that it is now 6.3 deaths per 1,000 live births.
• Another cause for concern is the high incidence for binge drinking. Latest reports also indicate that incidents have been on the rise. Connecticut ranks 43rd in this category – still far off but nevertheless, quite a significant cause for concern.
Health Insurance Connecticut Challenges?
While there are definitely some very difficult challenges concerning health risks in Connecticut, the facts still speak for itself, especially with Connecticut being in third place among the overall ranking. The key is to be informed and armed with this knowledge; one can make smart decisions regarding their insurance concerns.